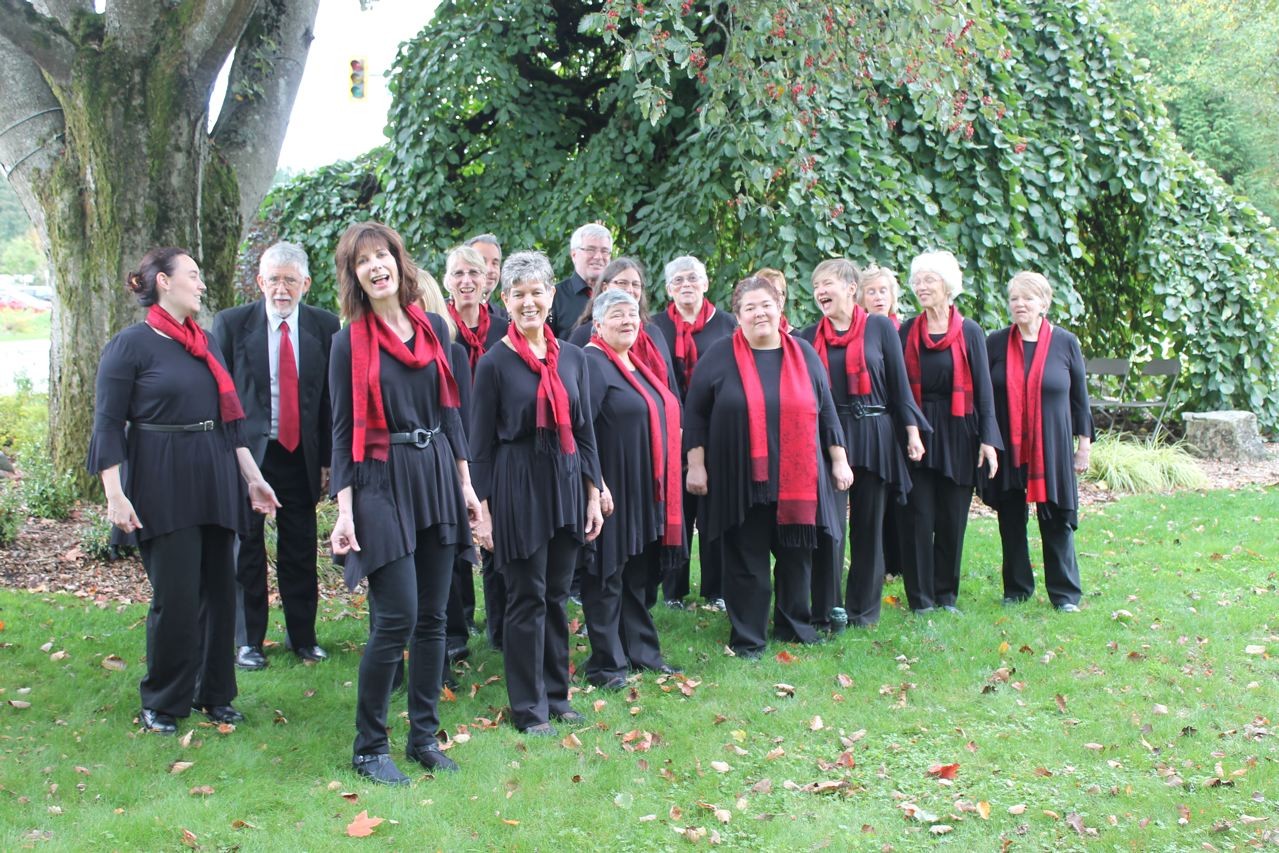 Soundscape had a great time singing at the Surrey Share Fair event on Oct 19. We met and warmed up by learning four songs with the same length and harmonic rhythm:
Won't You Sing a Simple Melody
See What the Boys in the Back Room Will Have
How much is that Doggie in the Window
Me Mither and Fither were Irish
We learned them by rote and sang them individually, together and backwards! Then we invited people listening near by to join us and had a lot of fun at it!  We also performed some of our repertoire songs for the people and the resultant applause was enthusiastic. All of us had a great time and so did the listeners.
This was the first year of the Surrey Share Fair events and the intend to hold the event again next year. We had such a great time, we'll do it again next year!