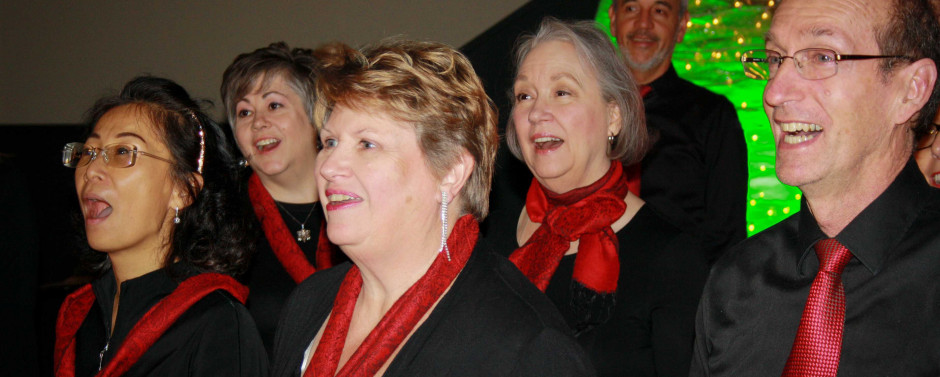 Do you love to sing? Well, we would love for you to sing with us!
Soundscape is an auditioned chorus - but don't worry, we aim to make the process as painless as possible. Below you'll find a short outline of the steps to join:
Contact us to let us know you'd like to attend a rehearsal and potentially join.
Meet with the director at a rehearsal for a quick voice assessment and placement. If you already know your vocal range, great!
Join in at rehearsal over the next 3 weeks to sing some songs, and work on your part for our audition song.
After you learn and memorize your part, you will be invited to sing your assigned part in a quartet for the director as your official audition to join.
If you pass your audition at that time, you will be welcomed as a member of Soundscape!
Members enjoy online access to sheet music and learning tracks for all chorus repertoire, as well as vocal instruction during chorus rehearsal. This is included as part of the membership fee.
To arrange your initial meeting and voice placement, contact our Director by clicking here
Please note that our rehearsals are "scent free" due to some allergies within the chorus. Please avoid perfumes or other scented products!