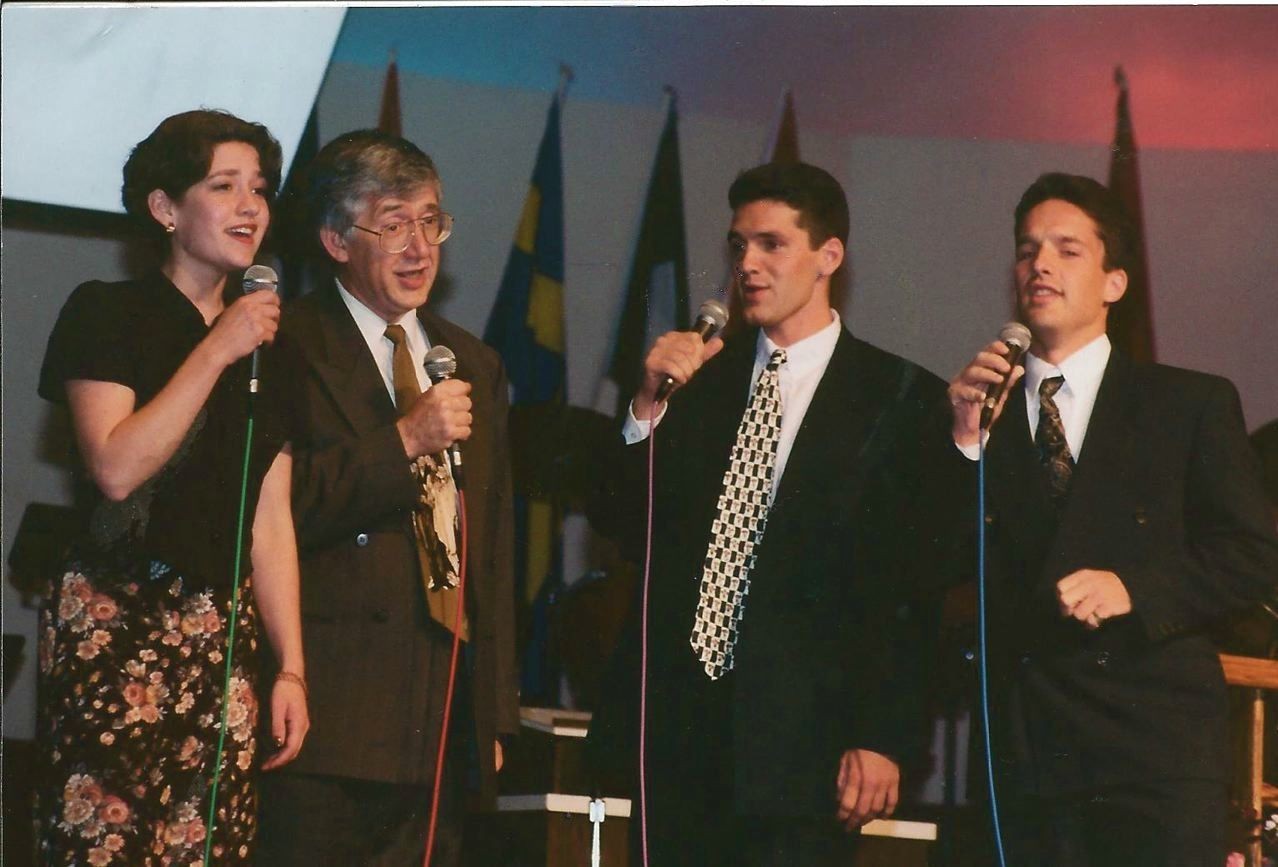 Guess which quartet singer is our Director?
The quartet picture here is The Sum of the Parts and Charlie was somewhat younger then, singing with Tom, Mark and Donya (right to left). Tom and Mark went on to win the International Quartet Championship with Reatlime in 2005 and now sing in Via Voice. Donya sang and danced professionally and continues to sing professionally as well as teach voice using Fitzmorris Voice Work methods.
Charlie Metzger has been passed the Soundscape director's baton by his daughter, Donya Metzger, their director for the last six years. He began directing Soundscape in July of 2014 after retiring from 40 years of directing the Gentlemen of Fortune of the Greater Vancouver Chapter of the Barbershop Harmony Society. He has directed school choirs, church choirs, a university a cappella choir and is enjoying the challenge of working with Soundscape A Cappella Community Choir this year. Charlie also sings in the International Seniors Quartet Champion, Antique Gold.