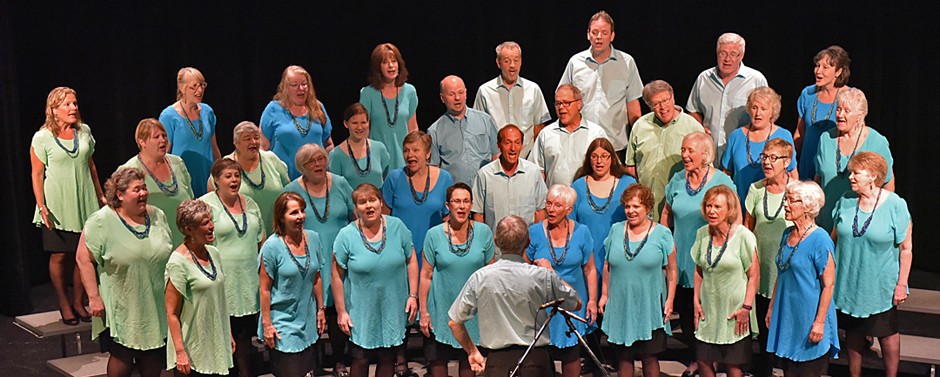 Soundscape is a Surrey-based, auditioned, mixed-voice a cappella chorus under the direction of Sam Dabrusin.  Now in our 25th year, we sing a repertoire of pop and jazz tunes from the '40's and 50's to the present, including songs by Adams, Cohen, Lightfoot, Simon and Garfunkel, Sheeran, Sting and Bedingfield.
We are performance-oriented and love to entertain audiences at public and private functions in the Greater Vancouver area. We present exciting shows in December and June.
You have a chance to be a candidate for membership and get your audition in September. Come sing with us!
Hire Us! We can provide performances of all kinds, from singing the Canadian and/or American National Anthems to a package of songs suitable for almost any occasion.