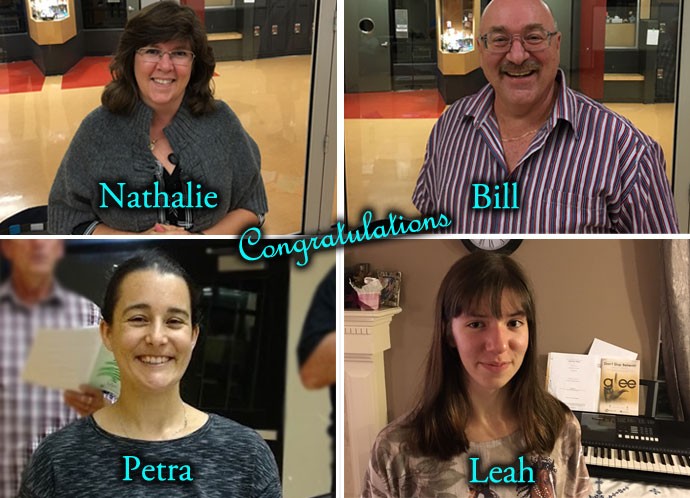 We would like to congratulate Leah, Nathalie, Petra and Bill on their successful auditions.  Welcome to Soundscape!  Looking forward to adding even more to our ranks in the coming weeks.
Leah and Petra have joined the Soprano section, Nathalie the Tenors and Bill the Basses.   
Our next intake will be January if you are interested.