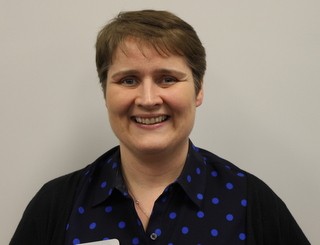 The lovely Catherine Meleady discovered Soundscape in April 2015 when she attended the Surrey Sings event. She was very surprised to see her colleague, Brenda Folvik, singing up on the stage. Brenda was having so much fun that Catherine decided to try us out too, and we have been making beautiful music with her ever since!
Now for a few words from Catherine herself:
"I joined Soundscape in September 2015 after attending two of their performances last year. It was a little daunting for me to join as I had not sung in a choir since high school, but the group made me feel very welcome, and I am now so glad that I did. It is wonderful to take on the challenge of learning a new song, and then enjoy hearing the whole group sing it together. Thanks to Soundscape, Monday (rehearsal day) is now one of my favourite days of the week!"
That's great to hear Catherine!