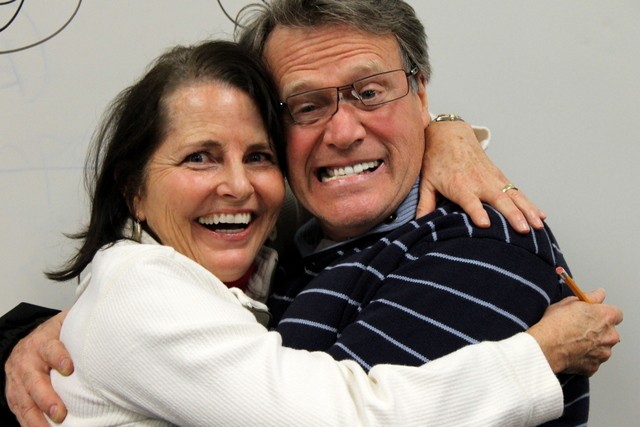 This year Soundscape welcomed returning members Brad and Judy Craig with open arms! We'd like to introduce you to this lovely couple - so here they are, in their own words:
JUDY: After singing with Soundscape for 7 years and then taking a 6 year hiatus, Judy is thrilled to be back singing as a first soprano!  Judy's a capella background began with Peace Arch Sweet Adeline Chorus as a soprano and choreographer.  She is thrilled to have date night with Brad (and all the other 30+ singers) every Monday night!
BRAD: Brad previously sang bass for Soundscape for 8 years and then when he retired in 2010, he stepped away from singing to make room for travel and play.  
Brad loves to sing and so he and Judy decided to recommit to their singing hobby which they both enjoy!  Brad also missed the cameraderie of the group! 
Brad and Judy, a hearty thanks to you both for sharing your warmth, your gifts, and your zany sense of humour with us all!