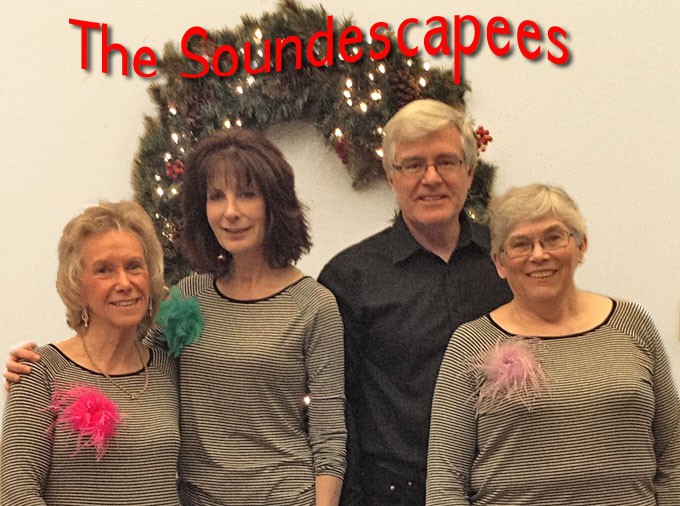 The 'Escapees', as they have come to be known, evolved out of the main SoundScape group several years ago. The quartet of ladies loved the challenge and the sound four voices can make, and wowed the crowd with tunes like And So It Goes, and Sweet Dreams Are Made Of This.  They added a male voice to the mix to round out the bottom end, and the group of five singers this group is still performing.
Carmen, Vera, Cathy and John, the current Escapees, are available for performances your year round. They are now singing tunes like:
Drive My Car
Bill Bailey
The Grand Hotel
They are also have a repertoire that is suitable for the Christmas season.
To enquire about booking The Escapees click here